Photo Galleries
Archive by category "Photo Galleries"
McDonald Elementary 4th and 5th Grade Students created very interesting science projects.
Details
Longfellow Elementary 2017 Science Night
Details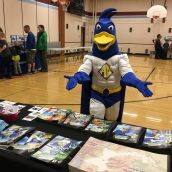 Otis Orchards held its annual Science Extravaganza. The event is designed to expose students and families to the vast array of science fields. Science is interesting and Really Fun!
Details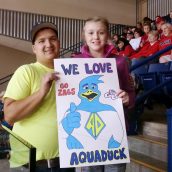 We all love the GU Lady Zags and they love Aqua Duck!
Details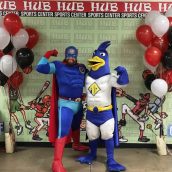 Hub-Apalooza a great event for kids to try out different sports and for superheros to meet.
Details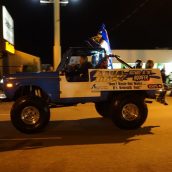 Valley Fest began with the amazing Hearts of Gold Parade. Aqua Duck and and his water-mobile was one of hundreds of participants in this fun parade.
Details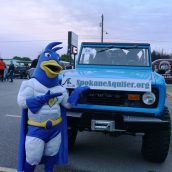 Aqua Duck and the Duron Family prepare for the Valleyfest Parade despite rain.
Details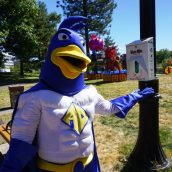 SCRAPS put on an exciting adventure fan fundraiser for pets and their owners at Riverfront Park. Aqua Duck joined his four legged friends in the adventure. If you're looking for a pet consider adopting from SCRAPS.
Details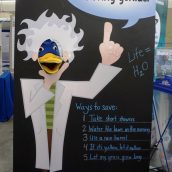 Aqua Duck visits the EnviroZone at the Interstate Fair. So much great information available and EnviroKids activities too.
Details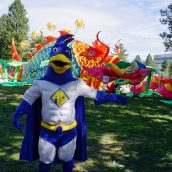 Aqua Duck visits Riverfront Park while crews are preparing the Chinese Lantern Festival exhibits.
Details