Reports, Studies & Regulations
Reports, Studies & Regulations
Reports
Groundwater Monitoring Reports
Since 1977, Spokane County has been monitoring water quality conditions in the aquifer. Currently Water Resources Program staff collects samples on a quarterly basis from 29 monitoring wells and 16 public supply wells.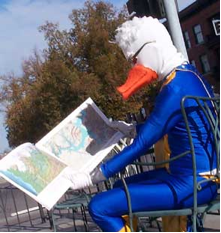 Consumer Confidence Reports (CCR)
Have you ever wondered what's in your water? Each year, water customer receives a CCR that tells you the water quality results of a regular, ongoing sampling effort of your drinking water. There are a number of elements in water, and safe levels have been determined by state and federal regulators.
Call your Water Provider and ask for your CCR. If you don't know who that is, visit our Member Purveyor pages or locate your home or business on the Service Area Map.
The Washington DOH Source Water Assessment Program (SWAP) provides a variety of reports about protecting the source of your drinking water and any threats to its long-term quality that can be identified and addressed through pollution prevention.