Studies
Click thumbnails to enlarge.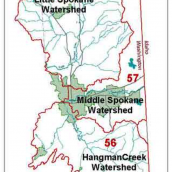 Spokane County Watershed Planning
In 1998, the Washington State Legislature passed the Watershed Management Act to provide a framework for local citizens, interest groups, and governmental organizations to collaboratively identify and solve water-related issues in each of the 62 Water Resource Inventory Areas (WRIA) of the state. There are three WRIA areas designated in Washington that are impacted by the Spokane-Rathdrum Prairie Aquifer.
WRIA 55 – Little Spokane Watershed
WRIA 56 – Latah/Hangman Creek watershed
WIRA 57 – Middle Spokane Watershed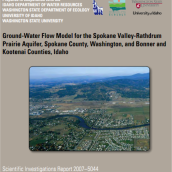 2007 Spokane Valley – Rathdrum Prairie Aquifer Study
This 90 page report details a computer model study of groundwater flow in the aquifer and the interactions between ground water and surface water. [Click on the image to download a pdf]
For historic information about this study, visit USGS Washington Water Science Center Projects SVRP Aquifer.
In 2002, Robinson Research, conducted a telephone survey of 500 residents in Spokane and Kootenai Counties to determine attitudes and perceptions regarding the Spokane Valley Rathdrum Prairie Aquifer.  The 27 page Summary Report and 135 page  database are provided here for the reader's interest or for comparison research to determine if attitudes have changed since 2002.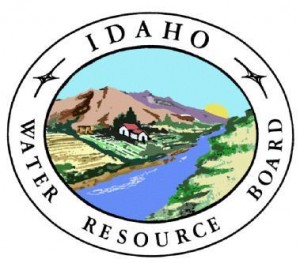 1992 Idaho Water Resource Board – Spokane River Minimum Stream Flow Fact Sheet Water Right 95-8780
2010 Idaho Climate Variability Study 30411
2013 Idaho Minimum Stream Flow Brochure
2010 IDWR Rathdrum Prairie Aquifer Water Demand Projections
2011 IDWR Rathdrum Prairie Comprehensive Aquifer Management Plan
2009 Rathdrum Prairie Waste Water Plan Executive Summary