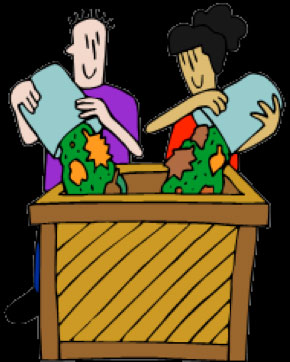 To save water and reduce the amount of waste going down the drain:
Use the garbage disposal sparingly. Instead compost your waste. The City of Spokane, Spokane County Regional Solid Waste System and WSU Master Composters & Recyclers offer composting workshops and events including composting with worms. For class schedules call 509-477-2181
Use a pan to wash vegetables and then use the water for your houseplants or garden.
When you clean your fish tank out, use the water on your house plants. It's a great fertilizer.