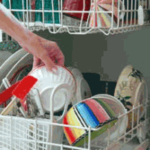 To save water and electricity:
Insulate your hot water pipes so you don't have to run the tap to get hot water.
If you have a dishwasher, run it only when you have a full load. A dishwasher at full capacity uses as much as 50% less water than washing dishes by hand.
The City of Spokane encourages residents to "Slow the Flow" of
water and promote water stewardship. Protecting and preserving our water resources is a long-term goal of the City and all SAJB members. Using less water also translates into savings on citizens' utility bills. Water customers pay both a monthly base fee for water as well as a water consumption rate tied to the amount of water they use.
Spokane County Water Resources Conservation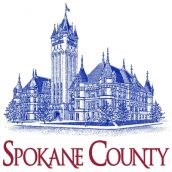 The average person in Spokane County used 217 gallons of water per day in the year 2000. The Washington State average is 114 gallons per day (USGS, 2004). According to officials from the Department of Ecology and the Spokane Aquifer Joint Board almost all of the difference is in landscape watering. Water use during the summer months triples.