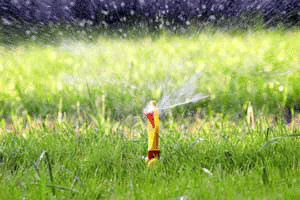 The average Spokane family triples their water usage in the summer. The good news is lawns are an area ripe for water conservation. Your lawn needs only 1″ of water a week, including rainfall.
Here are some ideas to help you save water outside your home:
Water in the early morning or evening when water won't be lost to evaporation.
Set your sprinklers to deliver large drops of water instead of a fine mist that will evaporate quickly, this way more of the water reaches the ground and can be used by your lawn.
Avoid the "set it and forget it" mentality that comes with sprinkler systems and adjust your system's frequency and length according to temperature and rainfall.
Install rain shut-off devices that will automatically shut off your sprinklers when it is raining.
Maintain a lawn height of 2.5 to 3 inches to help protect the roots from heat stress and reduce moisture lost.
Besides just watering properly you can do other things to reduce water usage:
Shrubs, ground cover, and trees typically need less water than grass. Use these alternatives in your yard to reduce water needs.
Plant in the spring or fall when less water is needed to get plants started.
Group plants according to water and sun needs. That way plants won't be over or under watered.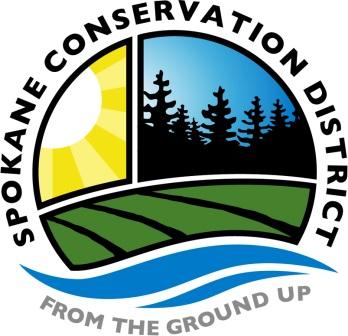 Explore Spokane County Conservation District Smartscape resources including Landscape Designs– Water efficient landscaping includes a variety of lush plants, flowers and trees. These professionally designed plans can get you started on your own project. Use them to help you upgrade your current design, or to plan an entirely new yard. These designs have been graciously donated by Craig Anderson, a professional landscape designer here in Spokane.
For a list of water efficient plants that will grow well in Eastern Washington visit any of the following sites:
The Washington Native Plant Society is a forum for individuals who share a common interest in Washington's unique and diverse plant life.