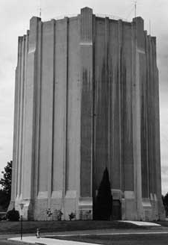 Water Rights – The waters of Washington State collectively belong to the public and cannot be owned by any one individual or group. Instead, individuals or groups may be granted rights to use them. A water right is a legal authorization to use a predefined quantity of public water for a designated purpose. For more information visit the Department of Ecology Water Rights.
Chapter 11.17 Spokane County Aquifer Protection Code
Aquifer wide protections are similar to wellhead protection but cover a differently defined area. The code is found in section 11.20.075.
Critical Areas
Spokane County, Washington has land use regulations designed to protect critical areas from improper development through the Critical Areas Ordinance. View the map of Spokane County's Critical Aquifer Recharge Areas.
Critical Aquifer Recharge Code
Spokane County Recharge Code
City of Spokane Valley Recharge Code
The critical aquifer recharge code is found in section 21.40.060
Critical Materials Code
Spokane County Critical Materials Code
2009 City of Spokane Critical Materials Handbook
Critical Materials List is a 131 page spreadsheet.